<! Bread Crumbs -->
Lick Observatory—July, 2018
---
The SETI Institute reserved the Lick Observatory for the evening of Wednesday, 2018-07-18. Stefan Rosner and his daughter and I joined Matt Tiscareno and Ross Beyer and their families and the SETI REU students on a tour of the Observatory. It was my first visit. I hadn't even ridden my bike to it!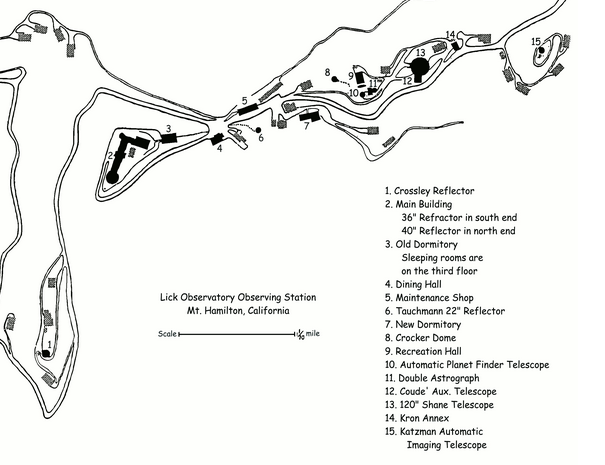 After enjoying the captions below, you can view larger versions of the photos by clicking on them. You can see even larger versions of the photos by viewing them in Google Photos. Use the menu to start a slideshow, or select a photo and press the Info button to view captions and maps. Download the GPX or even KML tracks to fly through this tour with Google Earth.
---
---
The evening brought out the nocternal wildlife. While we were enjoying the stars, a small owl flew overhead and landed on the front door's transom. On the drive down, we saw a laden owl, and unladen owl, a bobcat, a boar (!), and several deer and domestic (or feral) cats.
---
---